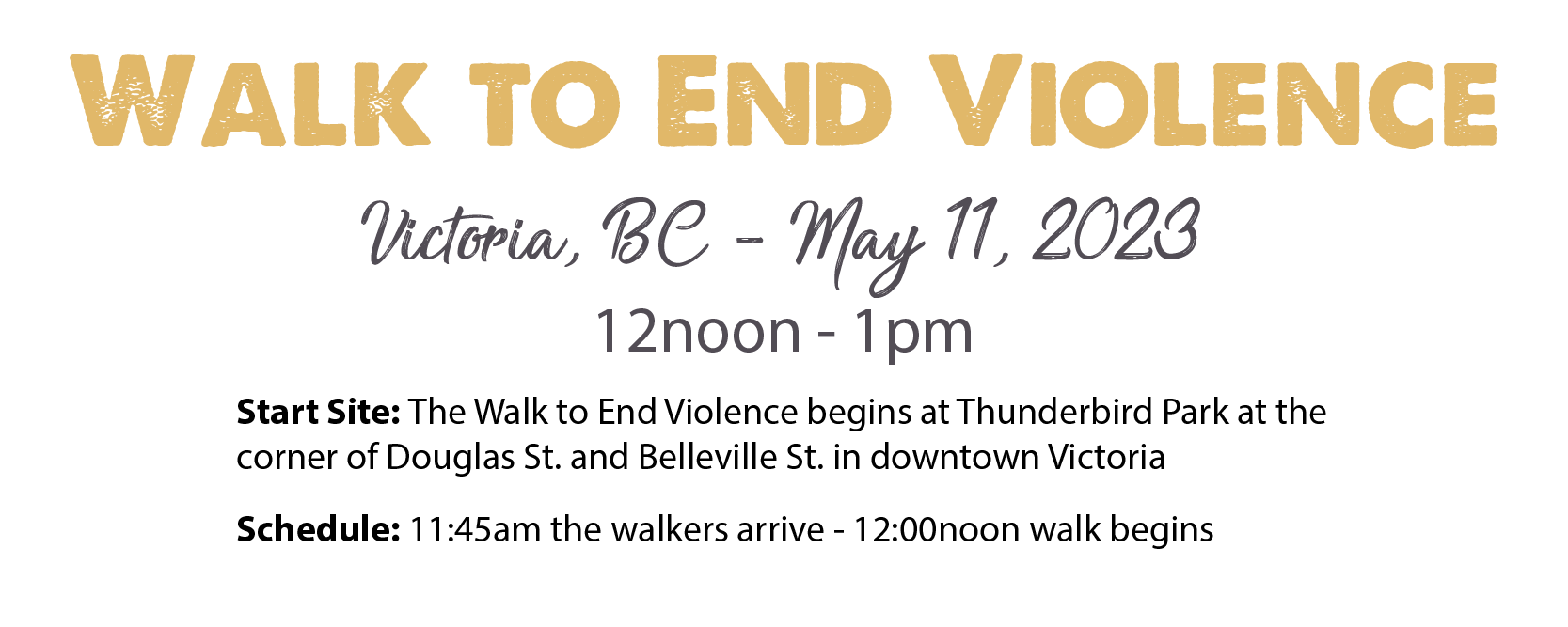 This Moose Hide Campaign Day, May 11th, 2023 join us for the Walk to End Violence. It's a day where all Canadians are called to join together to take a stand against violence against women and children and to take practical steps for our collective journey of reconciliation. The Walk to End Violence will take place in Victoria, BC. We also invite you to host your own Walk in your community, continue reading to learn more!
Walk Route:
Start (A):
Thunderbird Park, corner of Belleville St. and Douglas St.
End (B):
Knowledge Totem on the Legislature grounds, corner of Belleville St and Menzies St.
What to bring:
Dress for the elements, bring a drum, and bring family, friends and colleagues!
Seating for Elders:
Covered seating for Elders and for those who require it will be provided at the end site of the Walk.
Getting there and parking: Please note parking is limited and we encourage you to consider taking public transit, carpool, walk or bike if possible. There is underground parking at the Victoria Conference Centre/Empress Hotel. There is also parking within walking distance at the Broughton Street Parkade below the Central Library (745 Broughton St.). Street parking and other lots in the city are also available. If you choose to drive, we recommend you arrive early to secure a parking spot.

End Site of the – Walk Ceremony and Speakers: Witness and engage in traditional ceremonies and hear from keynote speakers at the end site of the Walk, on the Legislature grounds near the Knowledge Totem (Corner of Menzies St. and Belleville St.).
host your own walk to end violence in your community
Plan a Walk in your community
Preparations for the day will vary depending on the type of walk you are organising. If you are planning a small walk then gathering with your colleagues and preparations will be relatively simple. This can be as simple as taking the time to acknowledge the Moose Hide Campaign's mandate to help end violence towards women and children, honour the fasters you work with and walk all together.
A few things to consider: